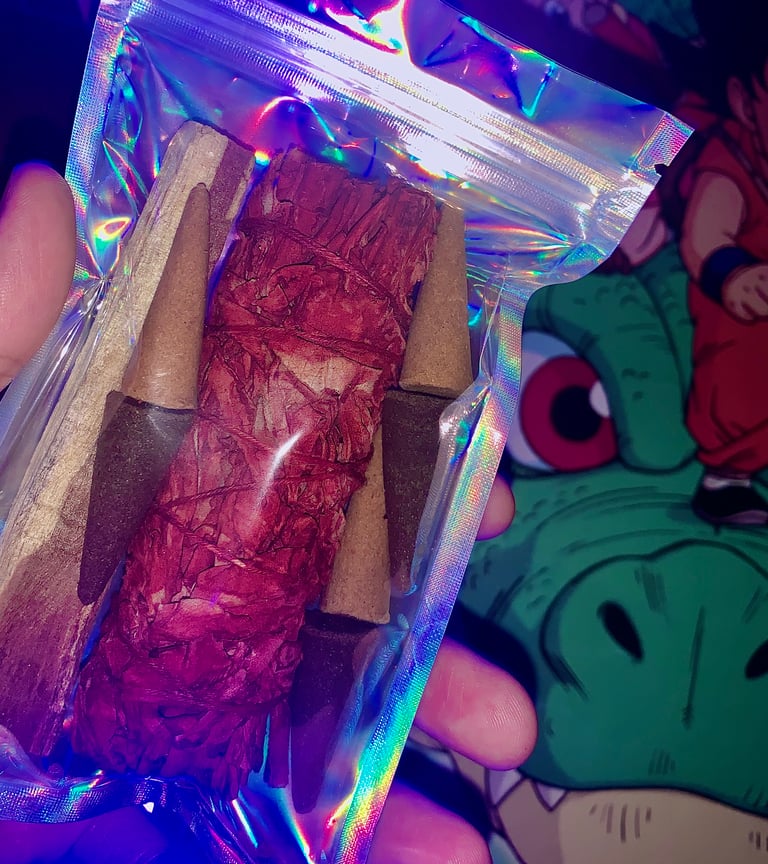 DRAGONS BLOOD: Enhances POWER of Anything it is Combined with, Good for Manifestation, Intention, Protection, Love, Money Attraction, Healing, Emotional Strength, Banishing, Honoring Spirits/Angels or Ancestors.
PALO SANTO: Energy Cleanser / Resets Energy, Attracts with Good Intention, Removes Anger & Frustration, Clears Misfortune.
SANDALWOOD: Great for Meditation, Brings Peace to Any Space, Has the POWER to Make Wishes Come True, Provides Protection, Improves Feelings of Stability, Improves Luck, and Smells SoOoOo GoOoOoOod!
VANILLA: Enhances Feelings of Inner Peace & Comfort, Attracts Love, Increases Sexual Desire, Improves the Powers of the Mind & Mental Awareness.
🧿INSTRUCTIONS: Please Treat with Respect & Care.
1. SET YOUR INTENTION - REALLY FEEL IT, ALLOW IT!
2. BURN A PIECE OF SAGE
3.OPEN A WINDOW
4. BURN PALO SANTO or VANILLA or SANDALWOOD.
🌟SHIPPING:
Shipping takes 3-4 BUSINESS DAYS. Once shipped out, you will receive a tracking number. Please be sure to track your package and don't allow it to sit in your mailbox, its waiting for you. Thank you!
✨All Products Are Charged With Healing Frequencies ✨
Thank You 💖✨